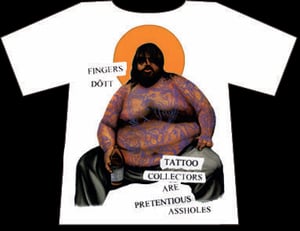 200,00

kr
The best damn tshirt you've ever owned!
Fingers dött painting of pig champion with some cool tattoos smashing a forty, and a tip of the hat to the greatest band that ever lived, poison idea!
Tattoo collectors are pretentious assholes.
Wear it to make your friends jealous.
pleas name your size in the order and remember gildan sizes run on the bigger size, thanks.